In our previous article on Succession Planning in Family-Owned Businesses, we profiled Nakumatt Holdings, a second generation retail family business that is taking a long-term view at their company's longevity, sustainability and profitability. In contrast to Nakumatt Holdings, some families chose to transition out of managing their businesses and pursue a different set of aspirations.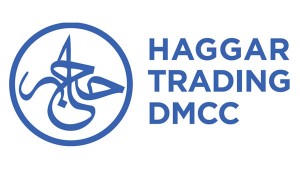 One such family business is Haggar Trading, a fourth generation family business that has been in operation for 111 years. Throughout their growth over the years in North and South Sudan, as well as their recent expansion into Ethiopia and West Africa, Haggar has remained committed to ensuring that the same values and principles the family held in the beginning are adopted by each succeeding generation and are part of the DNA of their present and future leadership team.
Anthony Haggar, Haggar Trading's CEO considers non-family executives as partners in the business. He notes that the preceding generations starting from the founder, his grandfather, have always encouraged partnerships between the family members and other members of the team not from the family. He cites the example of Taha, the current Vice Chairman of Haggar who has been with the business even before his father, as an invaluable contributor to the business as well as the overall family development. That open and honest partnership between the family and the partners is still evident today with many of the leadership and management teams having served in various capacities at Haggar for more than 15 years. Commitment from the top as well as communication have been crucial to the success of these partnerships.
Recognizing the importance of proactively planning for future leadership, the family instituted a transition plan that has moved the family business to a more professionally minded, institutionally structured business. Anthony is the last family member with an executive role, and is on a succession plan that will see him transition to a purely board of director role over the next three years. With that, the family will have completed exited from the day to day operations and executive roles in the business but will maintain an influence over strategy and ethos. The family retains a clear minority in the board of directors with their representation on the board decided by a family council (which is a council of elders in the family) that collectively represents the shareholders base. The company's succession plan has also included the enhancement of its governance structure bench-marking it against best practices. Some of the measures put in place include the running of independent internal Audit and Risk Management committees, auditing by one of the Big 4 accounting firms which are changed every 5 years and running of an Independent Investment Committee.
For a succession plan to be effective from its conception down to its execution, it needs to be carefully planned and thoroughly discussed by all relevant stakeholders

Anthony Haggar